Our Sales Manager in Berlin, Daniel Schmuck, is a multi-tasker. Here's what he had to say to our three questions.
Q: Daniel, since when have you been working for Radiopark? What did you do before?
A: I've been with Radiopark since the end of 2014. Before that, I had been a musical director at first music hotel in Europe, the nhow in Berlin.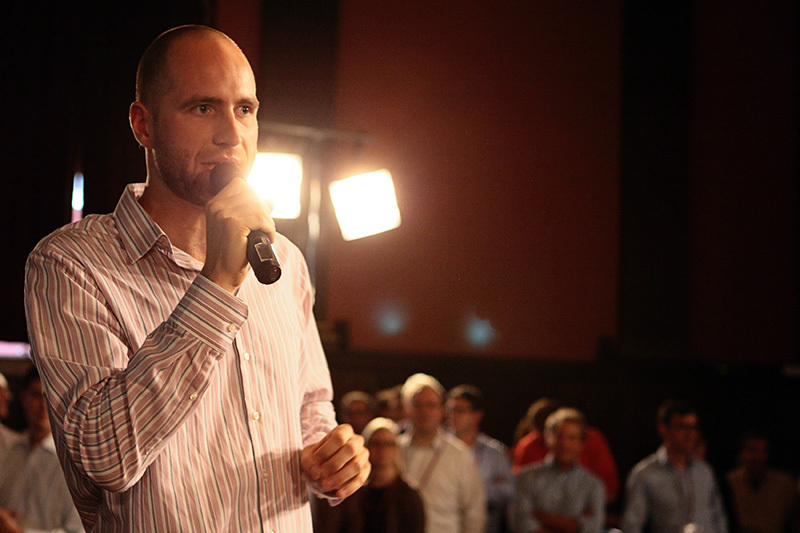 Q: How does your typical workday look like?
A: Right now, I'm trying to find a good way to introduce niche genres, that could be more present in our programs. I work very close with our editors in order to make that happen. Besides, I am trying to increase the quality of our music even further. Therefore, I am checking our existing archive and am currently restructuring the process.
In the past months, one of our core topics has been the internal digitization strategy and now the implementation of it. We want to invest the time that is currently held up with administrative tasks more into our customers.
Q: Which tracks do you listen to while …
… doing sports? Maroon5 for running, Stevie Wonder for cycling.
… having dinner with your friends?
Oh man, that totally depends on the season and the setting. Do we eat at home or at a restaurant? Speaking in general terms, it should be laid back and not annoying. I prefer instrumental, jazzy Hip-Hop or R&B like Al Green or Jazz à la "Kind of Blue" by Miles Davis or "'Round Midnight" by Oscar Peterson. But it could also be Reggae or Blues.
… sitting in the office?
As background music, it has to be instrumental, somehow wavy. It could be something kitschy and dreamy like Nils Frahm, Peter Broderick or Max Richter. Debussy (Deux Arabesque) or Liszt's Consolation No. 3 would also be great.